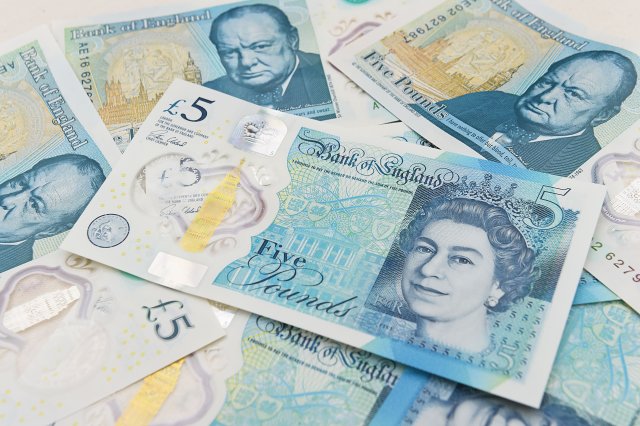 You could buy a house for £1 in 2012
During a council initiative in 2012, a number of derelict buildings in Stoke, Staffordshire were available to buyers for just £1. Bond Street was the opposite of the same named street in London, known as a crime ridden area which the council and current residents were desperate to turn around.

The abandoned empty buildings on the street were seen to be bringing down standards of living and driving the crime rate of the area up with vandalism and burglaries throughout the street. Therefore the council developed this initiative where you could purchase one of these properties for just £1, and receive a low interest rate loan of £30,000 to develop the property.

The catch? You had to live in the home for 5 years before you could sell it in order to increase the standard of living in the area and lower the amount of crime. Now 5 years on, did the initiative work? Well, the houses in the street are currently selling for up to £55,000, which is £25,000 more than the council expected them to be worth. However, there were still 117 crimes reported in and around the area in June 2017. So did the initiative really work? And would you have taken the risk on the area?

Raffle - £175,000 house for £5
How much would you pay for a family home in Middlesbrough? How about a fiver?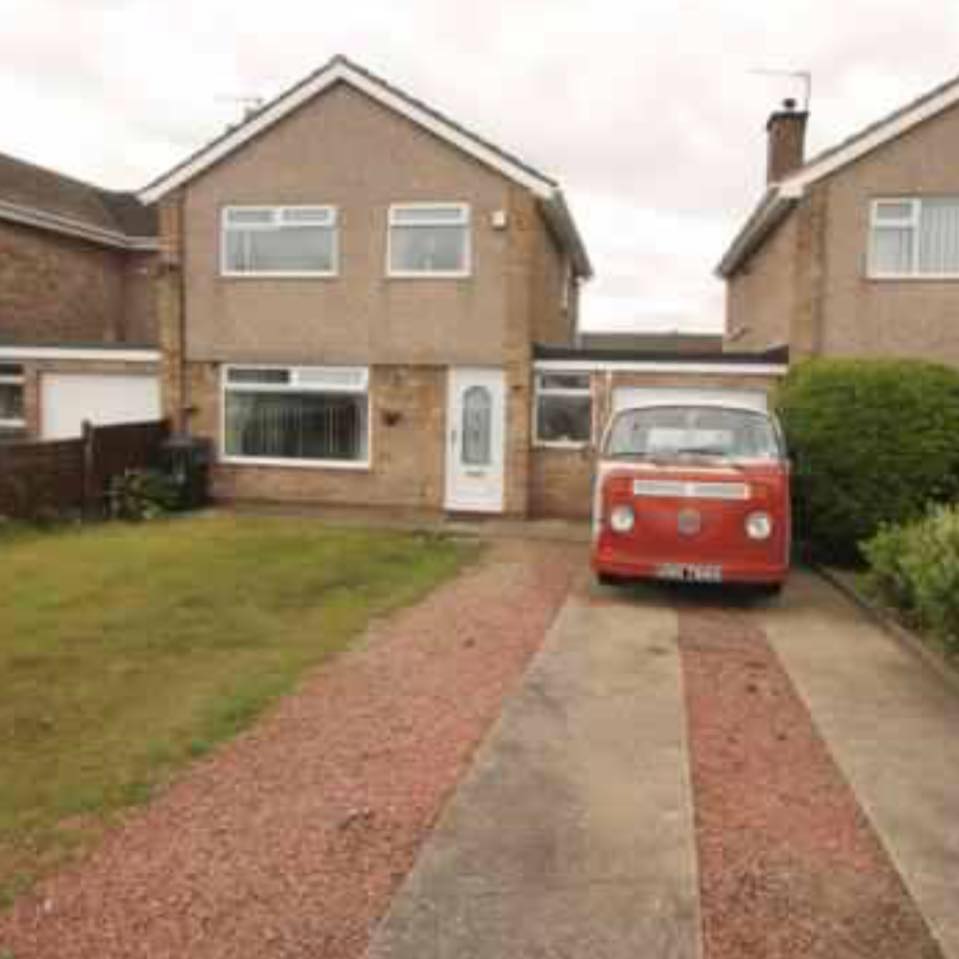 After Scott Parkin struggled for 6 months to sell his home in Acklam Middlesbrough for the asking price of £175,000 he decided to get creative. In order to raise the amount of money he felt the property was worth he has started a facebook raffle. Get yourself a ticket for just £5, answer a simple question correctly and you could be living mortgage free in a nice family home!

With an open plan lounge and dining room, garden, driveway and what Scott describes as fantastic neighbours its hoped that the facebook page the father has created will sell 35,000 tickets by April 2018 and raise the asking price of £175,000 for his property.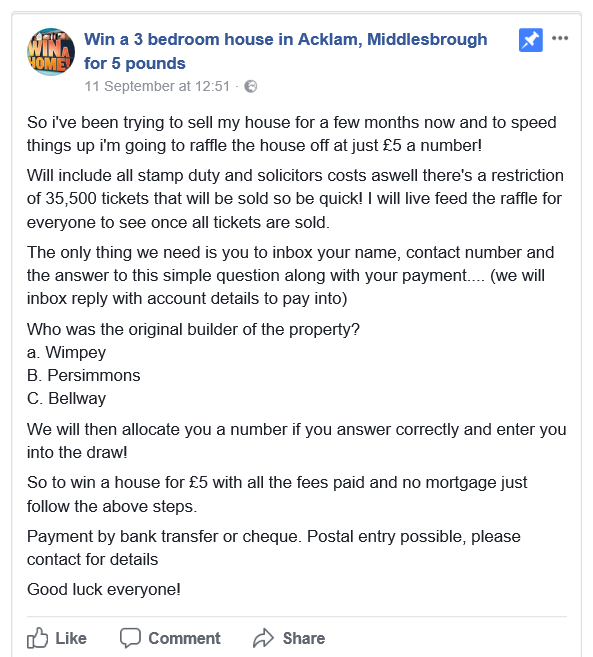 The success of the campaign was unexpected even to Scott himself, with people purchasing between 10 and 20 tickets at a time to have a chance to win this property! With the page going viral, local businesses to the family have started to get involved too, creating an even larger prize of the house, £100 of high street vouchers, a full vehicle clean, and a full house clean.
Mr Parkin plans to keep the prize desirable even if the 35,000 ticket sale target isn't reached, offering 50% of the cash to the winner, 20% and 10% to runners up and donating the remaining 20% to charity. He also aims to keep the result fair by live streaming the reveal and getting Siri to choose the winning number.
Not bad for the price of a coffee and a cake!