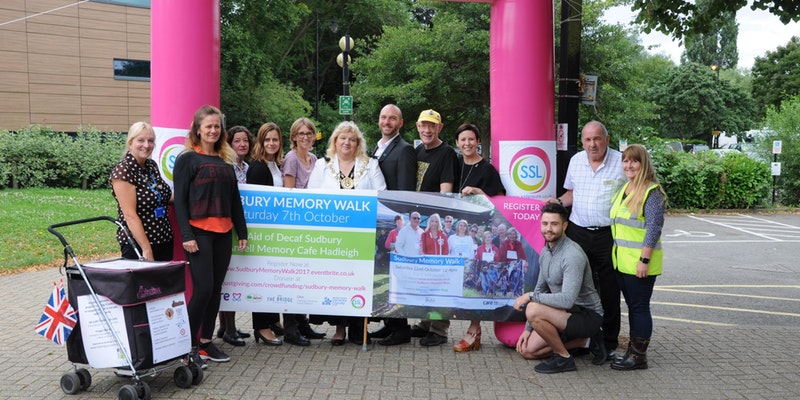 Sudbury's memory walk was a huge success in 2016 with 152 people of all ages walking the routes from and to Kingfisher Leisure centre. The walk is in memory of all the families and individuals who have lost someone to dementia, and this year has already exceeded last year's number of walkers!
During this Saturday 7th October at 12pm the walk will take place again for 2017, everyone is invited to attend, whether you walk on your own and meet people along the way or get a group of colleagues or friends together. Make sure that if you want to take part you sign up on the Sudbury Memory Walk Website! There are many routes to choose from, ½ mile, 1 mile, 3 miles and 5 miles, but bare in mind that the ½ mile is designed for those living with dementia.
The walk is in aid of Decaf Sudbury and Ansell Memories Café in Hadleigh, these projects help to support those living with dementia and their carers and families, and you can donate here on the crowdfunding page. Jerry who inspired the walk has been encouraging businesses to support this years walk, providing water, useful information or maybe making some treats for everyone to enjoy. Rest stops and refreshment stops are positioned along the way too, so don't worry if you're not the worlds fittest!
All participants are responsible for their own health and wellbeing. If in doubt about your ability to take part in this walk or you have a medical condition that might affect your ability, consult your doctor prior to the event.